Happy Monday! If, you know, there is such a thing.
I hope you all enjoyed my Writer Resources series. There may be a few more I add at some point, but my research on them is, as of right now, incomplete. If you haven't checked those posts out, here's a list of the resources I covered:
Trello
Wix
SkillShare
Marketing Edition
ProWritingAid
Legal Stuff
So, what's this writing with pitches thing? I'm no baseball fan—much to my Braves fanatic husband's chagrin—but I encountered a problem in my own writing this week and I found myself naming the solution with baseball terms.
I have no idea why. Seriously…I don't do sports.
Except bowling, apparently.
As I relay this rather odd mashup of baseball and writing, the pitcher will be the writer and the hitter will be the reader. I will be the one gritting my teeth and hoping that any of this makes the least bit of sense.
The Change Up
In baseball, the change up pitch is thrown in such a way that the hitter thinks the pitcher has thrown a fastball, but really it reaches the plate rather slowly.
The main goal of a writer is to engage readers, and predictability doesn't exactly get the job done. Done the right way, though, you can lead your reader to think that one thing is going to happen, but then blow their mind and give them something else.
Not all that long ago on this blog we discussed tropes. Tropes lend some predictability to your stories, which isn't necessarily the worst thing in the world. Romance readers want to see certain tropes, but imagine shaking things up just a little bit and giving them a moment that makes them gasp.
The Fast Ball
The fastball is pretty self-explanatory. It's fast.
One thing you might want to check the speed of in your story is pacing. Pacing can be difficult to get right, because while you don't want it too slow, you also don't want it too fast. The slower paced moments allow your reader to totally indulge in the emotions you endeavor to evoke or to take a breather after intense, fast paced sections.
What I am referring to as the fast ball is getting from one point in the story to the next by skipping the unnecessary bits in the middle. This might require a scene break or it might require recapitulation of the behind-the-scenes events.
Example 1:
Lucas hung his head as the clock ticked closer to the time his wife would come home. He'd fixed her dinner, bought her flowers, and even changed his shirt after work—something she'd cited as one of the many things she wished he'd do…and she'd cited it many times. The garage opened, and Lucas went through the motions, disinterested in eating but he was a man of his word. He knew they'd argue—again—afterward.
♦♦♦
"Thanks for dinner," Tracy said. "But it doesn't change anything. We didn't solve anything this morning. And today, she called my office! Your whore. How do you think that makes me feel? Just when I think I can deal with this…I just can't."
In this example, we took the fast lane approach to their dinner. It wasn't important to the story. Ironically, the dinner wasn't the meat and potatoes of it. So, why waste three-hundred words on something that will likely bore your readers?
Example 2:
If we had decided not to skip the dinner scene, maybe we could recap it instead. That might've looked something like this:
It was just as he suspected: Tracy came home and dropped her keys before walking past him with nary a word. Her perfume stood in the doorway longer than she did. They ate, looking at anything than the other. The clink of their forks against their plates replaced the loving words they used to share. The quiet would last only as long as the potatoes.
It was no mistake he'd made so many.
So, if while you're revising, you find you have some slower passages that aren't giving you the desired effect, try tossing in a fastball.
The Knuckle Ball
The knuckle ball is thrown for unpredictability. The hitter has very little idea which
direction the ball is going to go, thus making it difficult for the hitter to decide how to swing.
The trick as a writer when deciding to write in your own type of knuckle ball is that you need to know where the ball (plot) is going to go. You may want to work up to a climax that has the reader guessing—maybe there are three people you want your reader wondering about when they're trying to determine who the killer is.
Of course, you'll want to weave in some subtle clues.
This was one of the pitches I threw into Alabama Rain recently. I found myself hating the words I was tacking on for a couple of days.
I am one of those writers who goes back and rereads the last day's work before I get started on a new day's work…and I couldn't pinpoint what the problem was at first, but when it got to the point where I just couldn't keep writing in the direction I was going, I knew I needed to backtrack and toss in knuckle ball and a change up.
Afterwards, the words flowed freely, and I was happy with them again.
Unlike in baseball, in writing we want these pitches to result in a home run for our readers. Can you think of any other names of pitches and how they might be a metaphor for writing? If you have any ideas to contribute, I'd be tickled pink.
Before we go, I'd just like to remind you that while my writer's resources series may be over (for now) my giveaway for a year's subscription to ProWritingAid and a $15 Amazon gift card is still going!
Have a wonderful week, my friends!
---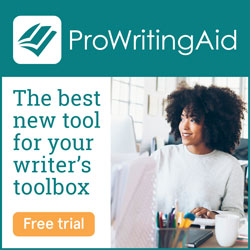 *Afflink*

*Afflink*